The International Association of World Peace Advocates IAWPA has commended the President of South Africa Cyril Ramaphosa over his peace moves aimed at ending the war between Russia and Ukraine. The war which has led to destruction of infrastructures as well as high death toll, has also affected the African continent severely.
Reacting to the decision of the South African president to wade into the crisis through an African peace mission comprising Senegal, Zambia, Republic of Congo, Uganda, Egypt and South Africa are expected to visit Kiev and Moscow in pursuit of peace, the Africa International Director of IAWPA Chief Amb Dr. Johnny Metchie in a letter to the South African president which was sited by our correspondent hailed the peace initiative a move which he said showed that the African continent can be world player in bringing about global peace and harmony.
Amb. Metchie who lampooned the west of not showing commitment to bringing the conflict to an end but rather promoting its selfish reasons, commended the Secretary General of the United Nations Antonio Guiterres for supporting the peace initiative.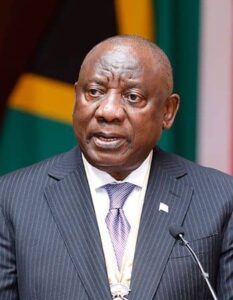 The association also urged the Russian and Ukrainian leaders to seize the opportunity of the African leaders to bring the conflict to an end.
The International Association of World Peace Advocates IAWPA which has been in the forefront of promoting global peace and which has a Special Consultative Status under the United Nations Economic and Social Council ECOSOSC since 2019 said it will also honour the South African president as well as the presidents of the other African states involved in the peace mission with an Eminent Peace Ambassador award for their patriotic and altruistic move which if successful, will show that Africa can become an influential player in promoting global peace.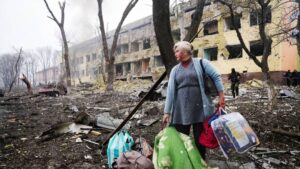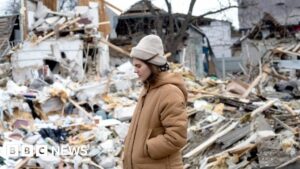 It will be recalled that the Russia and Ukraine conflict which began in February this year has affected global markets especially gas, steel as well as the grain market. Africa has been worst hit as a result of the crisis.
In a related development, the International Spokesman of the Association, Amb. Emmanuel Nkweke has said that Amb. Johnny Metchie has been appointed as Head of Delegation of all Eminent Peace Ambassadors that will be attending the Second Session of the United Nations Habitat Assembly in Nairobi Kenya on 5-9 June 2023. Amb Nkweke who made this known in a phone interview with our correspondent said that Amb. Johnny Metchie will soon commence his Diplomatic Tour to all Embassies and international organizations in Nigeria for consolidation of peace for the incoming Nigerian president.