In Nigeria, dance is viewed by a larger part of the population as entertainment. It is alright to dance for merriment purpose but never as a profession, because dance is not considered a lucrative means of income. Dancers are magical beings that materialize, to perform for our amusement, but are without background, and not something to aspire to.
Dance 4 Impact proved those perceptions wrong, as it did not only empower over 100 youths with creative skills for employability, but provided social and healthcare benefits to residents of five communities in the FCT, whilst creating inclusive performances that cater to persons with disabilities.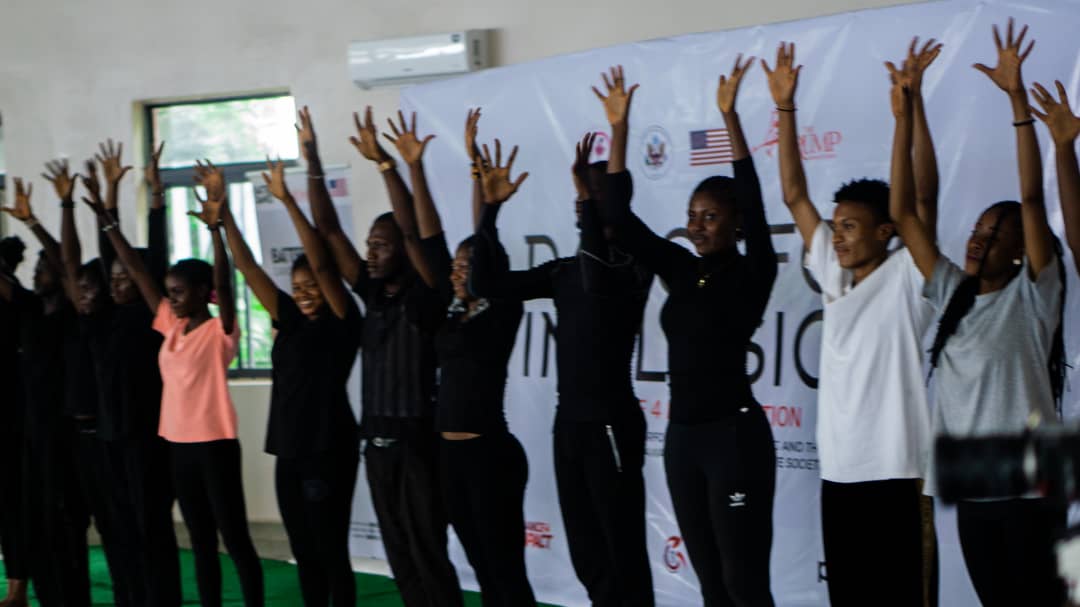 Initiated by founder, director and choreographer at Krump Studios, Jemimah Angulu, the Dance 4 Impact project funded by the United States Mission in Nigeria, in collaboration with the Battery Dance Company, New York, trained 101 dancers of all levels, from five Abuja-based artistic companies, via the latter's Dancing To Connect workshop, to undertake outreach projects in five FCT communities, namely Wumba, Saburi, Garki Village, Mpape and the Abuja Association of the Deaf.
The artistic groups and their area of implementation include: Capital Dancers and EhmikhidArtFoundation (Mpape Community), Heart Heartists (Saburi Community), Tru Dance Art (Garki Village), Bravehearts Academy (Abuja Association of the Deaf) and The Krump Studios (Wumba Community) whose core teams of 20 (per group) were provided creative and soft skills requisite to boosting their communication skills, self-esteem and employability.
This first phase of the project held July 10 to 14, culminated in five major performances by each group which premiered at the National Universities Commission (NUC) auditorium on July 15.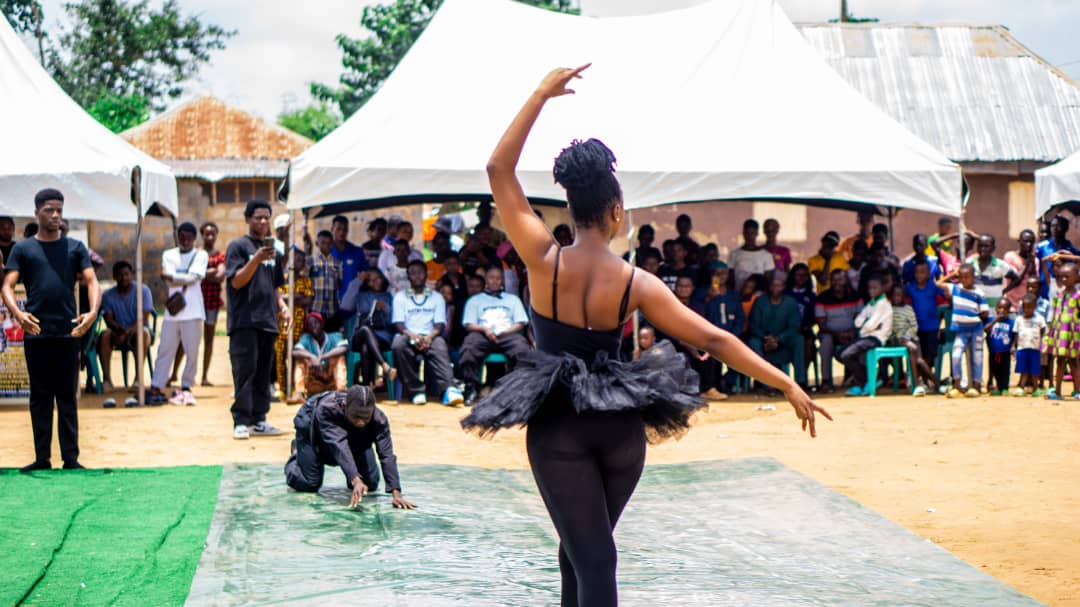 These trainees went on to teach an additional 100 young people (20 by each artistic group) from their communities of operation, in the second phase of the project, which kickstarted July 27 to August 26th, featuring performances in the selected communities' showcasing lessons learnt.
"The goal is to train dancers and youth to use the tool of dance for community impact. We equip them with skills, give them experience to know how to add value to their communities. We are working with some of these artistic groups because they are already passionate about community progress and impact. So, we decided to empower the team heads to do what they did best.
"One or two of the community outreach projects are new, but almost all of them have been done before, so, we seek to enhance them," said Angulu.
The result is the training of over 164 community youths in dance, craft and business skills in the five communities, and the engagement of over 1,336 people as dance audiences and performers.
Attending to the social needs of communities, Dance 4 Impact saw the provision clothing items for 68 women, men and children in Mpape and Saburi communities, as well as raised funding for the education of 11 children in Mpape.
Health wise, the companies medical outreach catered to 166 persons, 48 in Saburi; 55 in Garki Village and 63 in Wumba communities. The attention to health and well-being takes a leaf from the profession's perspective of dance as a lifestyle, one that requires practitioners to tend with their care their instrument – their bodies.
There is something to be said about collaboration, which is a major feature of the project. There is a saying that it takes a village to raise a child. Likewise, it takes collaboration and partnership with different disciplines and organisations for dance to make an impact. Dance 4 Impact had stronger impact through collaborating with medical, civil societies, and dance professionals.
Most commendable, is the Dance 4 Impact's outreach project with persons with disabilities. This group of people are excluded in the arts space, not intentionally, rather owing to lack of awareness, tools and infrastructure to ensure their inclusion. Artistes Johnny Godsgift and Chizorom Abasi's initiative, saw not just the participation of 20 persons with hearing and deaf disabilities in the inclusive workshop, it trained (hearing) performers in sign language, yielding in an inclusive performance that attracted 95 deaf and hearing audience. It further developed a website for the association of the deaf in the FCT to create visibility for its members.
Perhaps, Dance 4 Impact major achievement is the changing of perspective of people towards dance. About 127 children were trained in the course of the community outreach held by Capital Dancers and EhmikhidArtFoundation, Heart Heartists and Tru Dance Art groups.
By touching the lives of the youths and children of these communities, it broadened their experience and acceptance of dance, not just as entertainment but as a veritable tool of social change, self-confidence and sound means of employment.
Indeed, nothing says change of perception as the engagement of over 1336 audience members.