Convener of Project START, Mrs Martha Tawiyah has expressed delight over the successes recorded in the empowerment program by Mumsbooth, a non-government organisation which focuses on entrepreneurship and vocational training for women and children.
The programme which started in October 2017 has offered free training to 1,246 women and 514 children across Nigeria and Africa in the past five years.
At the 5th Anniversary celebration of the organisation held in Abuja yesterday, Tawiyah said the idea started as a passion to reach the next woman to help her start a business.
"Of all the women we have trained, we can say over 50% of them have gone on to start their businesses and are doing well. One of the things we do is to not only train them but to also follow them up through our community we have created online where we network, motivate, monitor and help the women.
"The digital courses taken on our platform has helped their businesses and also boosted their resumes. We also have a market place where their products are showcased so people can see and buy their goods and services.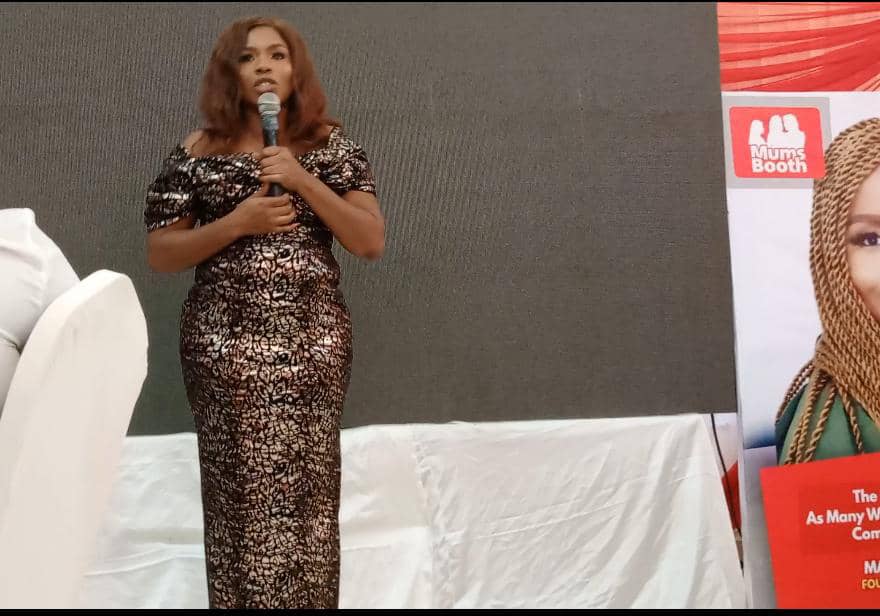 Speaking about the impact of the training on children, she said; "You saw their presentation earlier and the experience they shared. We are happy. Some parents are constantly sharing their testimonies with us. They talk about how their kids are keen on learning a skill, constantly asking to learn further and practice what they have learned. A few other kids speak of businesses they have started with the supervision of their parents.
"We've taught Our Project START kids how to be bold and confident and also the art of public speaking in our previous editions. They learned a lot and are bolder now to speak on any topic."
The Convener said with limited resources Project START has been able to achieve a lot. "We have done so much in the past 19 editions. I can only imagine how much more we can do in the coming years. We have come to stay and we are optimistic that we will reach a lot more women and children through our future programs.
Tawiyah however called for partnership and support in order to do more to impact our economy and communities at large.
The event witnessed cash donations to some women to support their businesses. One of the beneficiaries,
Mrs Rose Agunloye, expressed appreciation for the support, and thanked the organiser for the kind gesture.
"I came in contact with Mumsbooth five years ago and it has been awesome ever since. I came in contact with a trainer, Rebecca Garba through them who helped me improved on my tailoring. It was a blessing I met with someone like her. She trained me and also paid me for working for her, even though distance to her shop was a challenge. Today I have my own shop and apprentices working under me. I want to thank Madam Martha for the encouragement. I will use the money to support my business.
A trainer, Yetunde Joweigha, CEO of Cake Couture said Mumsbooth has been a wonderful initiative. "It is actually a privilege to give back to the society when God blesses you with a talent and skill. I've participated in two sessions of Project START so far where I trained some women who knew nothing about baking and they were excited to learn. After the training I have been able to follow up to support them further."
Joweigha called on young people to seek for knowledge and skills. "Like Mumsbooth mantra is START. Its start with a motivation inside. Don't be laid back, go out there and start something. There are people out there looking for who to empower, so prepare yourself for the future by starting something today."