Uyo, Akwa Ibom State – The International Association of World Peace Advocates (IAWPA) bestowed the prestigious Eminent Peace Ambassador (EPA) award and appointment upon Miss Hilda Basset, renowned as Chef Hilda Baci. Recognized for her exceptional culinary skills and remarkable contribution to peace-building, Chef Hilda Baci was honored by the internationally acclaimed Peace Advocacy group.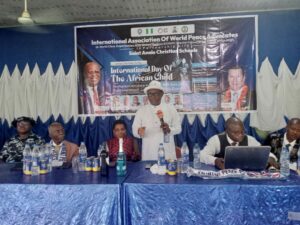 IAWPA, enjoying a Special Consultative Status under the United Nations Economic and Social Council (ECOSOC) since 2019, emphasized that the unique flavors crafted by Chef Hilda Baci, originating from her Akwa Ibom roots, possess the potential to foster peace across Africa.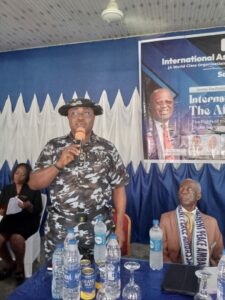 During a press conference held in Uyo, the capital of Akwa Ibom State, Ambassador Emmanuel Nkweke spoke on behalf of IAWPA. Although Chef Hilda Baci could not personally attend the event, Ambassador Nkweke assured that the association, comprising members from diverse backgrounds, would soon have the privilege of officially appointing her as an Eminent Peace Ambassador.
IAWPA praised Chef Hilda Baci for not only breaking the Guinness Book of World Records but also for achieving the record as the best-performing tweet of all time within the Guinness Book of World Records. The association expressed immense pride in Chef Hilda Baci's accomplishments and firmly believes that she can utilize her achievements to promote peace not only in Nigeria and Africa but worldwide.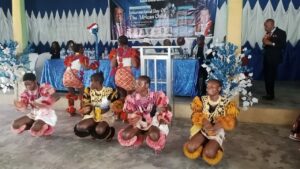 In partnership with Saint Annie Christian Schools, IAWPA celebrated the International Day of the African Child in Uyo, Akwa Ibom State. This globally observed day, designated by the United Nations, focuses on promoting the rights of African children in the digital environment. The event witnessed the presence of esteemed personalities, including the Akwa Ibom State Commissioner of Police, the Commissioner of Education, and Prof. Chidi Ehidiero, the International Director of IAWPA.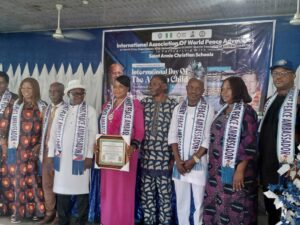 The recognition of Chef Hilda Baci as an Eminent Peace Ambassador exemplifies the power of talent and creativity in fostering peace and unity. IAWPA's collaboration with educational institutions and government entities highlights the collective effort to prioritize the rights and well-being of the African child.