As the world celebrates the United Nations International Humanitarian Day, the International Association of World Peace Advocates IAWPA has conferred on Dr. Bello Auwal the international Eminent Peace Ambassador award. The honor according to the association, is in recognition of his humanitarian provision to the poor, widows, orphanage children and the internally displaced persons in Nigeria.
The Spokesman of the association, Amb. Emmanuel Nkweke in a statement made available to our reporters, said this was the best award ever conferred on any person to commomorate the International Humanitarian Day adding that Dr. Bello Auwal now an Eminent Peace Ambassador has further been appointed as the Middle East Coordinator of the association in a ceremony that will take place on the 20th Oct. 2022 in Dubai.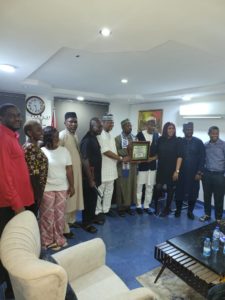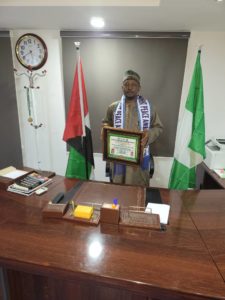 The award of the Eminent Peace Ambassador was presented to Dr. Bello by Prof. Amb. Gen. Paul Boroh Rtd. at his office in Abuja, Nigeria. In response to the award conferred on him, Amb. Dr. Bello Auwal applauded the International Association of World Peace Advocates, IAWPA for finding him worthy for the award attributing his success as a function of team play while dedicating the award to his staff and family.
The International Association of World Peace Advocates presently remains by global index a leading promoter of the United Nations Sustainable Development Goals an organization with UN ECOSOSC Special Consultative status since 2019.