As the Rector of the Plateau state polytechnic, the second largest institution in the state, at what level did you meet the polytechnic when you came onboard and what efforts have you made in adding value to the institution in the last 4 years?
I came in precisely on the 1st February 2019, with a lot of zeal to take the polytechnic to higher heights to meet the 21st century polytechnic education. But I was faced with a lot of challenges which are too numerous to mention. One was the issue of incessant kidnapping of our students and staff in the Barkin Ladi campus of the polytechnic. This was as a result of the porous boundaries of the polytechnic. We made concerted efforts in order to fence the institution by seeking for intervention from non governmental organizations (NGO). Luckily one NGO came to our rescue. Again when we brought the intervention, we had another problem; the host community seeking for the compensation of their lands before fencing the polytechnic. Infact, those people that had wanted to help us fence the polytechnic had no alternative other than to take the intervention to another place. Again, when I came on board, I inherited a liability of 446 ad-hoc staff on ground. These are part time lecturers and casual workers.
Now, this has been as a result of the long awaiting employment, the last time that employment exercise was conducted in the polytechnic was in 2006 during former Governor Joshua Dariye administration, before the one that was conducted last year. Many of the lecturers have left the polytechnic, many have died and many have also retired thereby leaving the polytechnic virtually empty. So, the part-time and casual workers are the ones on ground to manned the polytechnic. There was nothing I could do than to seek for employment. They were so many communications between the polytechnic and state government on the issue of this employment because the polytechnic was almost going to collapse. Because of lack of lecturers many of our students left the for a nearby one. Some went to Bauchi, some went to Nasarawa. Infact of recent, when the Federal Polytechnic Bauchi had their matriculation, I sent somebody to represent me there only for him to come back with a very strange report. That out of the 11,000 matriculants there, 8,000 were Plateau indigenes. Why do they have to leave? They said because of the incessant strike, you get administration into Plateau State Polytechnic you don't know when you're to resume neither will you know when you're graduating, so it was better for them to leave the Plateau Polytechnic.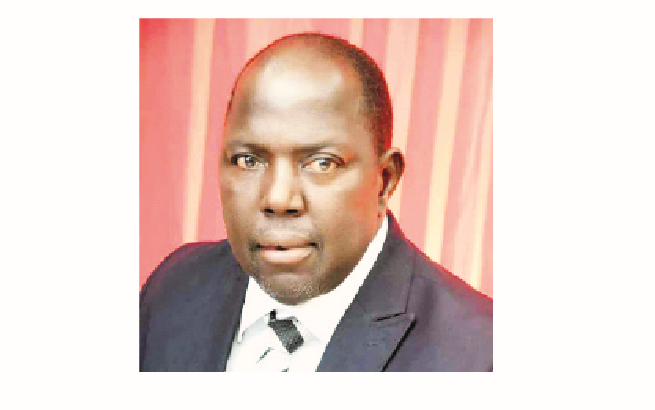 Another big challenge was the lack of staff. With the establishment of Engineering courses in the University of Jos, a large number of our lecturers and staff have left. For example, when I came on board in 2019, I met one Head of the Department and two lecturers to teach an engineering courses in the Department of Civil Engineering. Obviously that was terribly bad whereas the Department of Civil Engineering in Kaduna Polytechnic where I came from has about 41 lecturers including Laboratory attendance, Laboratory technicians, technologists among others. What is the current student population in the polytechnic?
When I came on board in 2019, we had up to 7,000 students population, but gradually the population has been on the decline because of the incessant strikes in the polytechnic. When I came they were already on strike, so I was in the office without students for about two months before the strike was called off and the students resumed. Shortly after the resumption, COVID-19 came in. We almost lost a session. Again, after the COVID-19 we suffered another strike, that was the national strike embarked by Academic Staff Union of Polytechnic (ASUP). After that we had another internal strike in 2021 which lasted for about three months before it was called off. Then again, there was another strike that the staff of the polytechnic embarked and our students revolted. They reacted to it. So incessant strikes, insecurity and none accreditation of programmes in the Polytechnic among factor that contributed to the decline or reduction of the number of our students to barely 3000 to 3500. 
In a petition addressed to the Executive Governor of Plateau State Barr. Caleb Mutfwang, you're being accused of carrying out lopsided employment in the polytechnic. It was also alleged you moved computers and printer to your house where you signed employment letters, how true is this?
This is an academic environment, where people show how good they are in writing essay and grammar so that people can clap for them. However, all these things can not be avoided, because like I said earlier, this is an academic environment. Petitions are natural occurrence.They did same to my predecessor as if he is not going to survive it, today it is me. 
Talking about the employment exercise, how can you pick the whole 446 adhoc staff from one geographical area for employment? What happened to other zones and LGAs? Some of them where not even qualified, some were either too old in terms of age, such people were not picked and they were saying we should have absorbed all of them before any other person coming from the outside. So, that is my sin that they're asking for my head. Every month, we had to pay the sum of N5 million Naira as wage bill for these 446 adhoc staff. And how much do we generate as IGR to pay that much and again develop the institution and take care of the campus? You can see how large the campus is. When I came in the price of diesel was N288 per litter, today is almost 1000 naira. 
Electricity bill when I came in 2019 was N600,000 monthly, but today we pay N2.5 million sometimes a little bit higher and in most cases we do not have the light all the time.
The Governor recently suspended all employment carried out by the out-gone administration, Did that action affect the Plateau Polytechnic?
Employment exercise was conducted in all the Plateau State owned tertiary institutions, but the state government had announced suspension of the employment. Government said they want to review it, which to me is in order to know either it was correctly done or not! These are some of the things that government is on it already, and that is why I am not moved by all these petitions because Government will discover by itself whether it was done correctly or not, if there were irregularities fine! if they find me wanting fine! 
Staff also accused you of tempering with their gratuity and the rest, can you respond to this?
When I came here, I was not part of the arraignment for the collection of loan from a bank by the Union. The Staff Union arraigned among themselves to collect loan from a bank and they used their pension and gratuity as collateral. So they mortgage their pension and gratuity fund in an event that they could not pay, then the bank should lean on these and collect their money. Actually they defaulted, they couldn't pay as at when due, so the bank after waiting for a long time, discover that this people have reneged on their agreement and since the pension and gratuity fund was domicile in the bank, so they just went straight and recovered their money. Now, they're saying it was Mr Dawam that signed for the payment. How can I signed for a loan that I was not part of it? A loan that I did not benefit from it? The intention is to destroy anybody that is on seat that's the way I see it.
What is the status of some of the courses that are yet to be accredited in the Polytechnic?
In fact one of my greatest achievements is the combined convocation of 8 sets of graduands this year. Before I came on board, the Polytechnic have graduated 8 different sets of graduands without convocation. And you know until the graduands are convocated before they could receive their original certificates. Most times they are driving from their places of work that they must bring the original of their results.
So, I took that upon myself and make sure we had the convocation for 8 sets. We convocated over 20,000 graduands and now graduands are coming in to collect the originals of their certificate. At about that time, the graduands of Social Development almost interrupted the convocation because of the non accreditation of their courses, we had to plead with them not to interrupt the convocation and I promised that I am going to do everything possible to ensure their programme get accreditation and that was done last year. Until a course is accredited before the school can submit student names for mobilization for the one year mandatory nation youth service corps (NYSC).
There are four courses, Social Development, Banking and Finance, Hospitality Management, and Tourism. We really sympathize with the students, we had to go out of our way to get these courses accredited. These are some of the factors affecting the Polytechnic, the issue of accreditation because many of the courses, their accreditation status has expired. That is why many of our students could not also come back for their HND, they preferred going to a nearby Polytechnic because of the none accreditation of some of our courses. However, there are over 30 programmes waiting accreditation. I took it up again with the last administration, but we couldn't make any headway until this present government came on board and they have giving us approval for the accreditation of the remaining programmes. In fact we really thank the present administration of Governor Caleb Mutfwang for what he has done so far . 
What is the relationship between the Polytechnic and present administration?
They have not settled down yet, but from the look of things, they're trying. They are actually responding to some of our requests. When I took letter for the accreditation, quickly within a short time approval was given. And again, we have been interacting with them to see how Polytechnic education can be properly funded.