A non-governmental organisation, Mumsbooth in its continued drive for women empowerment, has taken its 17th Edition of the Project START program beyond the shores of Nigeria to Kampala, the capital of Uganda to offer free vocational, business and digital skills training to women in the country.
The event which was held on June 30th had over 94 women in attendance.
The convener, Mrs Martha Tawiyah while speaking said the challenges average African women faces are the same whether an urban or rural woman.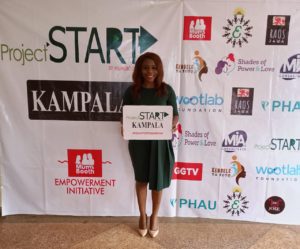 She said, "Our goal is to reach as many African women that we can and teach them these skills that will help them and also teach them how to turn these skills into a business. We also follow them up and help them get started."
During the training exercise, the women kept chanting 'Kantandike' which means 'I Start' in Luganda, as a way to inspire each other toward fulfilling their dreams and creating a sustainable income for themselves with their businesses.
Speaking on the success of the program, Tawiyah said it was through partnership with women-owned organisations. "We had the presence of The Ambassador of the United Nations Kampala, Uganda and a representative of the Indonesian Embassy.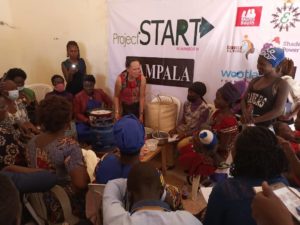 "The goal of the program is to empower women with skills that will help them say no to poverty, create jobs for themselves, and also create a sustainable income."
Mumsbooth ProjectSTART over the years have reached 1,196 women and 421 kids from its programs held in five cities; Abuja, Uyo, Kano, Jos and recently Kampala with over 40% of beneficiaries able to start their business from the training programs.