In an impactful ceremony, the International Association of World Peace Advocates (IAWPA) was successfully launched in the Philippines, marking a significant milestone for the Asia and Pacific region. The inauguration of His Eminence, Amb. Dr. Maxwell Hagan as the IAWPA Country Director for Philippines, Asia, and the Pacific sets the stage for a new era of peace advocacy.
The momentous event garnered attention, with the esteemed presence of Hon. Benjamin Magalong, the Mayor of Boguio City. The IAWPA, a renowned peace advocacy group with Special Consultative Status under the United Nations Economic and Social Council (ECOSOC) since 2019, was represented by Amb. Casteneda Evangelista Jonathan, the Senior Special Adviser to the World Peace President Amb Per Stafsen on Business Development.
Amb. Casteneda, in his address during the ceremony, emphasized the IAWPA's mission to foster global and regional peace. He highlighted the association's commitment to enhancing the effectiveness of the United Nations Millennium Development Goals, now known as the Sustainable Development Goals (SDGs), and the UNESCO culture of peace program. These objectives aim to ensure global peace, security, and the restoration of human dignity.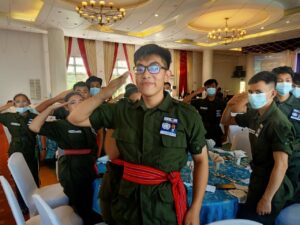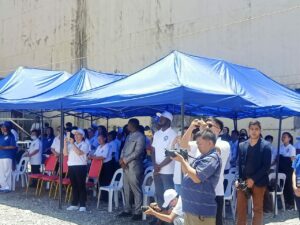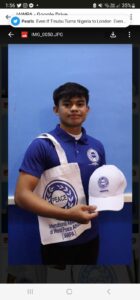 Imparting wisdom to Amb. Hagan, the newly inaugurated Eminent Peace Ambassador (EPA) and Country Director, Amb. Casteneda urged him to consider his appointment as a call to service, emphasizing the importance of effective performance in both the country and the region.
His Excellency Amb. Dr. Maxwell Hagan expressed his gratitude for the recognition and award. He pledged his utmost dedication to restoring human dignity and working towards achieving peace and the Sustainable Development Goals set by the United Nations.
The ceremony was filled with vibrant displays, including flag hoisting, choir performances, and a march past by IAWPA Peace Cadet Officers. These visual spectacles exemplified the special recognition accorded to the association, which boasts an esteemed lineup of individuals committed to promoting peace.
Amb. Dr. Emmanuel Nkweke, who closely monitored the activities in Nigeria, commended IAWPA for its global efforts, expressing optimism that the long-desired peace would soon be within reach. He lauded the organizers for their remarkable execution of the event, believing that Amb. Maxwell Hagan's appointment as Country Director and Director for Asia and the Pacific will propel the association's influence and impact in the region.