The Sultan of Sokoto, Sa'ad Abubakar III, has called on the federal government to work with the new leadership of the Miyetti Allah Cattle Breeders Association of Nigeria (MACBAN) to address emerging challenges that are posing a serious existential threat to pastoralists and ensure that they find a lasting solution to it.
He made the call while inaugurating the newly elected national executive of MACBAN in Abuja to steer the affairs of the association in the next four years.
The president general of the Nigeria Supreme Council for Islamic Affairs (NSCIA) said the executive members were subjected to drug abuse screening by the National Drug Law Enforcement Agency (NDLEA) before they were eligible to contest for various positions.
The sultan, who is also the chairman, Board of Trustees of MACBAN, urged the new leadership to reposition the association to address the emerging contemporary challenges confronting the Fulbe within and outside the country.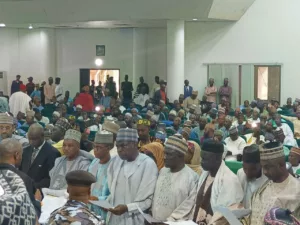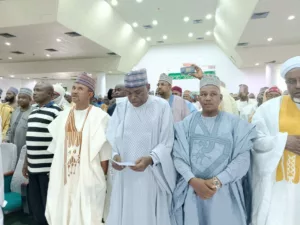 "Miyetti Allah Cattle Breeders Association of Nigeria (MACBAN) by its reach across the entire Nigeria and the Sahel should aspire to be a balance factor to the instability in Nigeria and across the Sahel.
"MACBAN could do this in articulating a Fulbe perspective in response to the present level of violence as a natural reaction to deprivation, marginalisation, and balkanisation of the Fulbe into different nation states in West Africa," he said.
Abubakar also enjoined the leadership of MACBAN along with Fulbe civil society organisations, NGOs, and stakeholders to come up with an education policy that recognises and reflects the peculiar requirements of the Fulbe in the knowledge-driven of the 21st century.
The Sultan also tasked the executives to examine the pros and cons of an education policy that would insulate and isolate the Fulbe against one that makes them an inclusive egalitarian ethnic group.
He also emphasised the need for an urgent review of the Miyetti Allah Cattle Breeders Association of Nigeria (MACBAN) constitution, noting that the constitution of the association was due for review after 47 years of existence.
He appointed retired Justice Lawal Gummi, the Emir of Gummi to assemble a team of legal talents within the Fulbe community to assist him undertook the review of the constitution of MACBAN.
Also, Gov. Mai Mala Buni of Yobe enjoined the new leadership of the association to adopt a new approach to addressing farmers' and herders' clashes.
The governor also emphasised the need for the new executives of MACBAN to address the incidence of social injustice among its members.